Service, Maintenance and Spare parts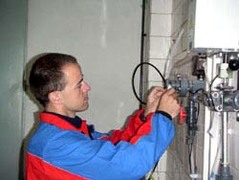 Installation and maintenance by trained specialists.

The maintenance required to keep your USF Wallace & Tiernan equipment reliably operating is carried out by specially trained specialists F.T.W.O. Zlín.
When service is needed our technicians have access to complete information from the Wallace & Tiernan Group.
Extensive stocks of spare parts in our production facilities and at all service representatives quarantee reliable and delivery of original spare parts.
Take our word for Quality 
F.T.W.O.Zlín,a.s. has established, documented and implented quality management system according to ČSN EN ISO 9001:2000.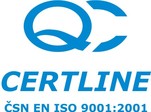 This means that you are assured of excellence from analytic planning methods to the continual control and development of the entire manufacturing sequence through quality conscious employees.